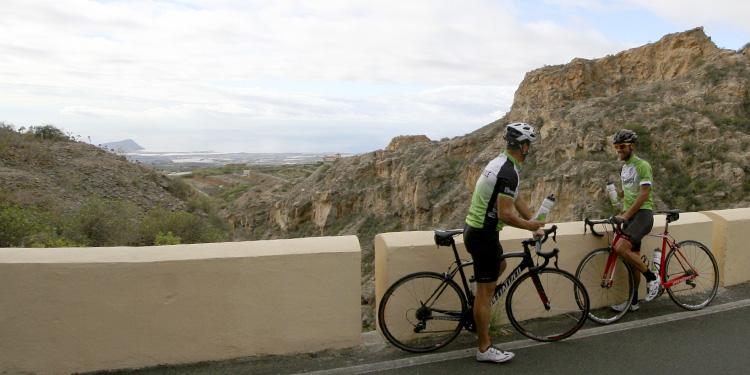 The route Granadilla – Vilaflor is in the highest municipality of Spain, Vilaflor de Chasna and its village is situated to 1404 m. But this is just one of the things this route can hide. Do you want to know more?
This route is for expert people, because it requires a good physical condition. The journey is about 60 km, its maximum height is about 1404 m and an Average vertical rise of 6,92%. The Access is very easy, you can do it without much efforts.
The most attractive things are the landscapes and the confort of the route. Is not necessary to make big efforts, so you can enjoy with the views and make the bike stops that you need, to rest, take something to drink or make some photos.