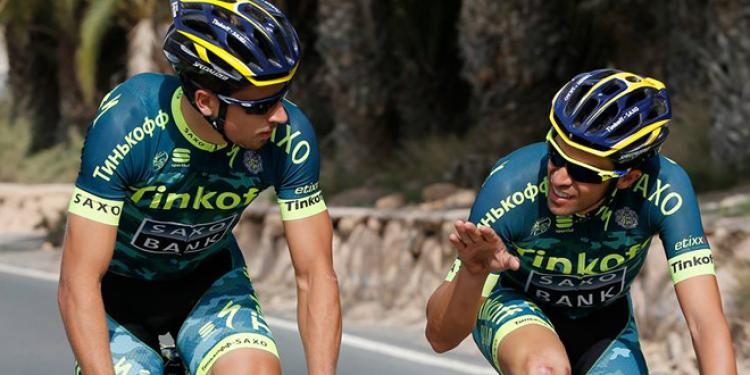 For many years, the best cyclists in the world choose Tenerife to prepare. Such a landmark as the Cañadas del Teide always will be an excellent advertisement for lovers of cycling.
Preparation before a season is very important for the development of cycling competitions once started, and it is not uncommon to find on the roads groups of cyclists around Tenerife. Most are fans who want to test their strength on the bike and meet the challenge of reaching the Teide and watch it closely. Enjoy the wonderful landscape of Tenerife while you are pedaling has become a unique experience.
In addition to cycling enthusiasts, is very common in preseason find a great bunch circulating in this environment. Many are the greatest cyclists in the world not hesitate to choose Tenerife for your setup.
Weather conditions offered by the Teide National Park make this an ideal environment for making the tough stages of professional cycling season destination. For several years, the best cyclists in the world choose Tenerife for your workouts.
The best Pro Tour teams like Movistar, Astana, Tinkoff Saxo or Sky come every year to Tenerife in search of the excellent weather conditions in January and February. Tenerife has become an essential destination for top cyclist, hardness and quality of train routes make the difference.