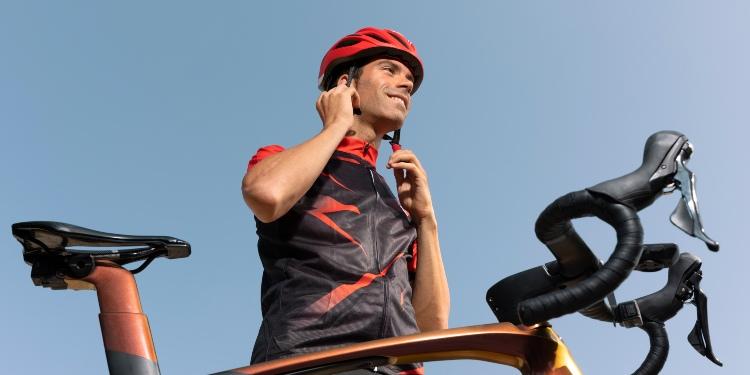 Choosing the right bicycle helmet is essential for enjoying every ride safely.
In the world of cycling, choosing the right helmet is a delicate matter since it is the most important safety element. That is why in this article we will give you a series of tips that will help you choose a good bicycle helmet.
How to choose a bicycle helmet?
In the market, there are dozens of brands with hundreds of bike helmet models. How to choose the most suitable one among so many options? The first thing is to be clear that it must be approved and comply with the minimum safety standard required by the European regulations EN 1078.
Currently, any recognized brand complies with these standards, even in their most economical models. However, it is not something that you should forget to check before buying a bicycle helmet.
Once the safety issue is clarified, other factors come into play that will determine which of the options will be the best in your case.
Size
Choosing a helmet that fits well on your head is the basis for this safety element to perform its function correctly. Since each brand has its own sizing, we recommend that you try on the helmet to be sure which one fits you best.
Ventilation
The ventilation of the helmet is also one of the keys that make you choose one model over another. You will spend long days wearing it, doing high-intensity exercise, and probably during very hot hours. Therefore, proper ventilation is essential to perform at your best on the bike.
The ventilation of a bicycle helmet is determined by its design and materials, as well as by the openings it has for air circulation.
Padding
The interior padding of the helmet will determine how comfortable it is once worn. Additionally, this padding is one of the main components responsible for ensuring that the helmet fits snugly on your head and cushions any impact, so quality is also important in this regard.
Retention and fit
The regulator at the back of the head and the chin strap are the elements responsible for keeping the helmet in place and securely fastened. Analyze the different options on the market to determine which one feels the most comfortable for you.
Weight and aerodynamics
This point is important not only for competition, but for those who constantly strive to improve. After several hours of cycling, a few hundred grams can make a difference in your level of fatigue and strain on your neck.
It is logical to think that the lighter the helmet, the more expensive it will be. However, in today's market, it is possible to find good options that balance weight, quality, and price.
We hope we have helped you understand more clearly how to choose a bicycle helmet. If you have any doubts, don't forget that you can go to your trusted expert cycling store. At Bike Experience Tenerife, we will be happy to help you find the helmet that best suits your specific needs.